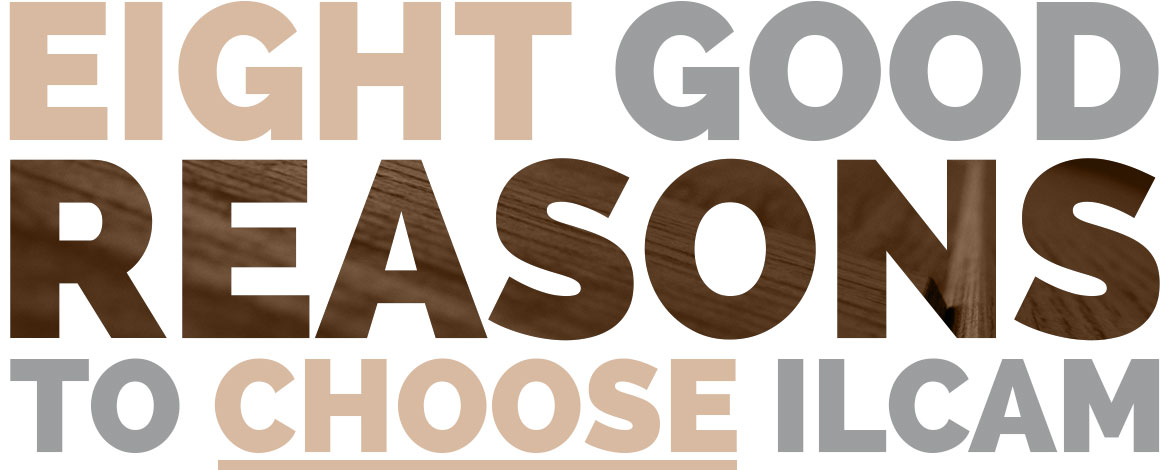 MARKET KNOW-HOW
PERCEIVING SUCCESSFUL TRENDS
International presence and an attitude towards continuous improvement make ILCAM the ideal partner for interior designers. From a perspective of constant cooperation, these customers benefit from the vast knowledge gained by ILCAM in the global marketplace, which translates into the ability to offer local and fashionable trends and the ability to anticipate changes.
PRODUCT DEVELOPMENT
CHALLENGING THE IMPOSSIBLE TOGETHER
ILCAM promotes continuous technological innovation so as to have the tools to keep up with customer ideas at all times. Understanding and enhancing their uniqueness and creativity, creating virtuous synergies to shape their products is the best path for our growth and evolution.
PROTOTYPING
AN INTELLIGENT ROUTE
ILCAM provides customers with a quick and efficient prototyping service to perform experimental tests and evaluate costs and production times. A high degree of data processing capability enables the project to be started quickly with the support of know-how, engineering processes, and appropriate technological resources. A rapid solution to technical issues related to product development guarantees the customer a consequent reduction in costs and "time to market".
INDUSTRIALIZATION
AT THE STATE-OF-THE-ART
For customer satisfaction, ILCAM integrates the most advanced technologies, automation and software tools. The versatility of craftsmanship coupled with industrial capabilities and precision, enables the most appropriate solution to be found for each individual production, implementing the project with the most suitable process.
QUALITY AND CONTROL
WHEN DETAILS COUNT
At ILCAM, industrial processing has always come hand-in-hand with careful attention to every detail. Severe and in-depth controls are carried out, both by state-of-the-art technology and highly qualified personnel, inspecting the product at every stage of the process to ensure the highest quality standards for customers.
JUST IN TIME
SOLUTIONS ON HAND
Application of the just-in-time philosophy by ILCAM optimizes the entire production process, the procurement of materials and reduces storage requirements. The customer order is completed within a few days of the request and is delivered anywhere in the world, thanks to an organization that can evolve quickly and adapt to the market requirements.
LOGISTICS PARTNERSHIP
MAXIMIZING EFFICIENCY
Packaging design, labelling, warehouse and transportation logistics tailored to the customer's requirements in order to meet the most demanding needs and provide the highest level of service.
CUSTOMER SERVICE
CLOSE TO PEOPLE
Being close to the customer at all stages of the supply is the added value of ILCAM's service. Before and after the purchase, a team of professionals is at disposal to meet and exceed your expectations, sharing a positive growth experience with you.

Contact ILCAM